love is love
I've gotten a fair share of messages asking about what news I was referring to in my last post, and it still makes my heart so warm to know you all are following along and interested to know what comes next in this chapter. I've been bursting with excitement [literally bursting], and I can finally share this post with you.
I don't know if in the blogger book of rules I'm supposed to maintain my cool, but I'm going to have to break the rules for a hot second because 1) I couldn't be happier to partner with one of my ALL TIME favorite brands and 2) for a cause that I hold dear to my heart.
1) The brand? Banana Republic [insert squealing here]. For those of you who have been following along on the blog and on Instagram, you know I've been serving head to toe BR vibes since forever ago [like here and here].
2) The cause? LGBTQ rights [even though I just really want to say the right to love.]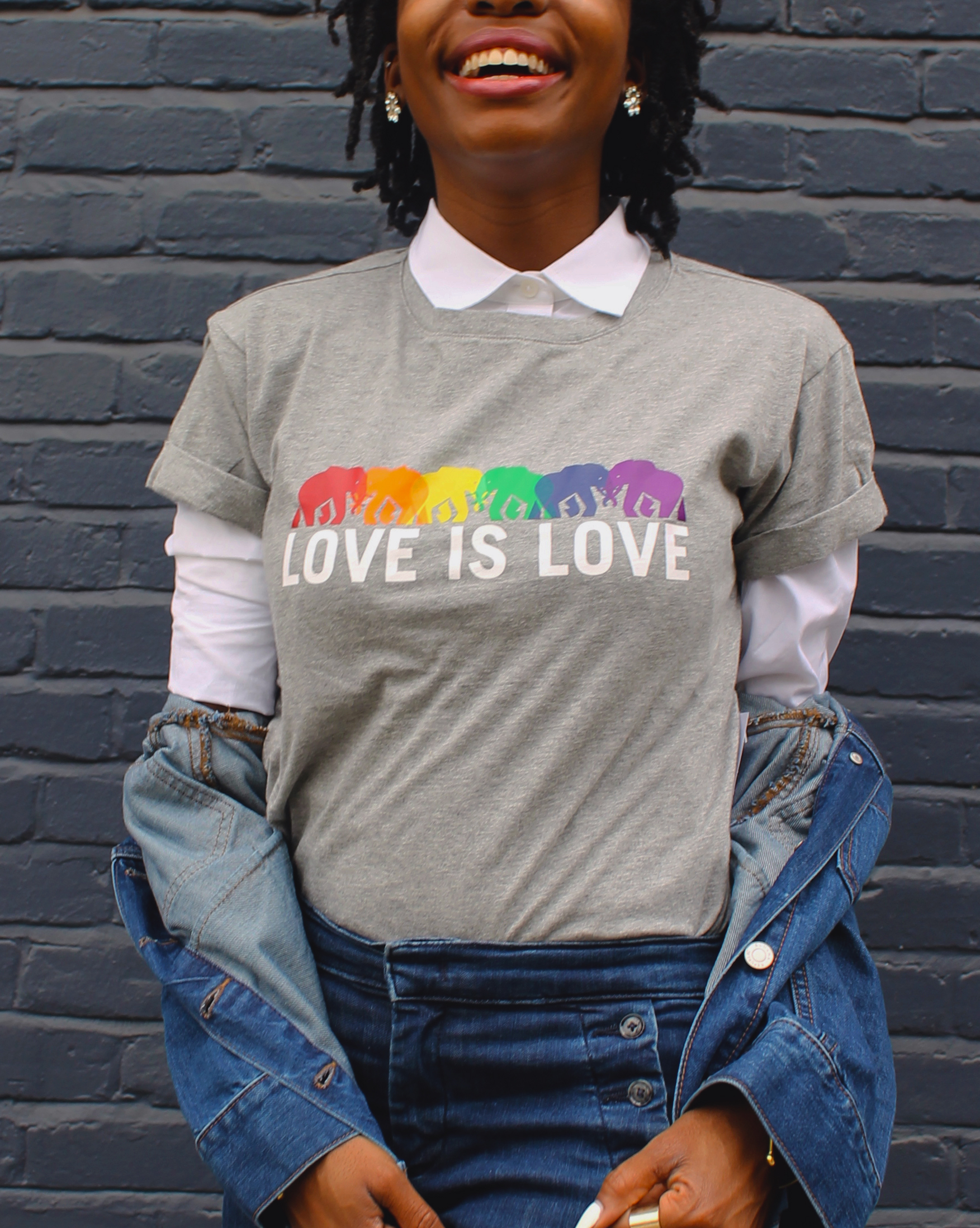 Banana Republic created a collection of limited edition graphic tees for Pride, and this "Love is Love" design is one of my favorites. Every time I hear this phrase, I think back to Lin Manuel Miranda's moving Tony Awards acceptance speech [which gives me goosebumps every.single.time.]. Below I pulled out my favorite part of the sonnet-
"And love is love is love is love is love is love is love cannot be killed or swept aside.
As sacred as a symphony, Eliza tells her story and fills the world with music love and pride."
So especially whilst I've been doing some thinking about what love is and what it means to love, and we seemingly live in a world with more divisiveness, I couldn't be more proud to be an ally to this community.
Check out the full collection of limited edition graphic tees, including the "Love is Love" tee I'm sporting here. And if you are willing and able, you can show your support by purchasing one, and Banana Republic will donate $5 from each sale to the United Nations Foundation in support of the United Nations Free & Equal Campaign for LGBTI equality.
This post was in collaboration with Banana Republic. All styling and content are my own. Thank you so much for supporting leave a little sparkle.